 How can a conversation about mortality enrich your life?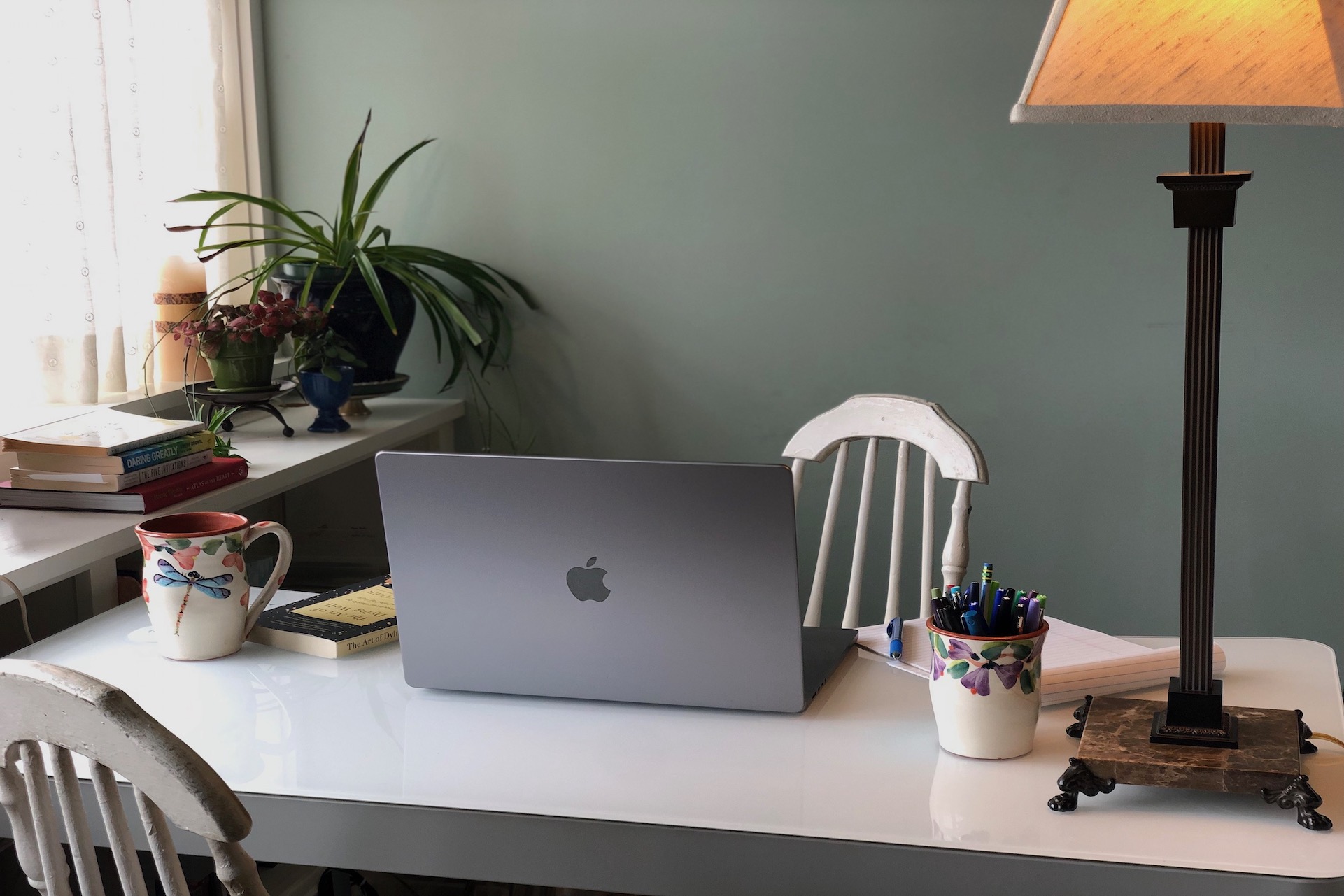 Best 3 Months via Zoom
Explore your life through five key domains. Clarify your priorities and develop your own practical planning guide.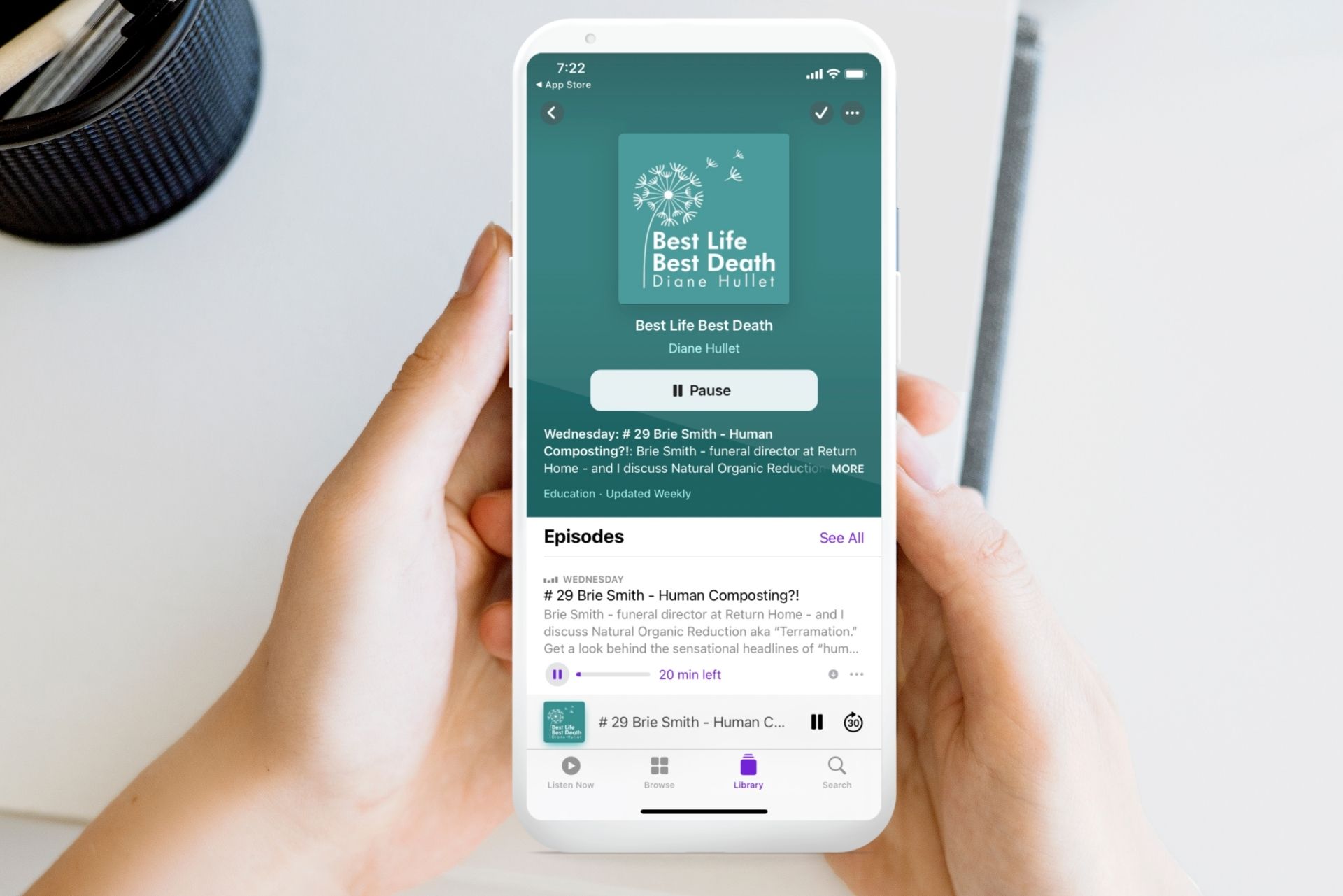 Podcast
Listen to brief, informative conversations with all kinds of experts.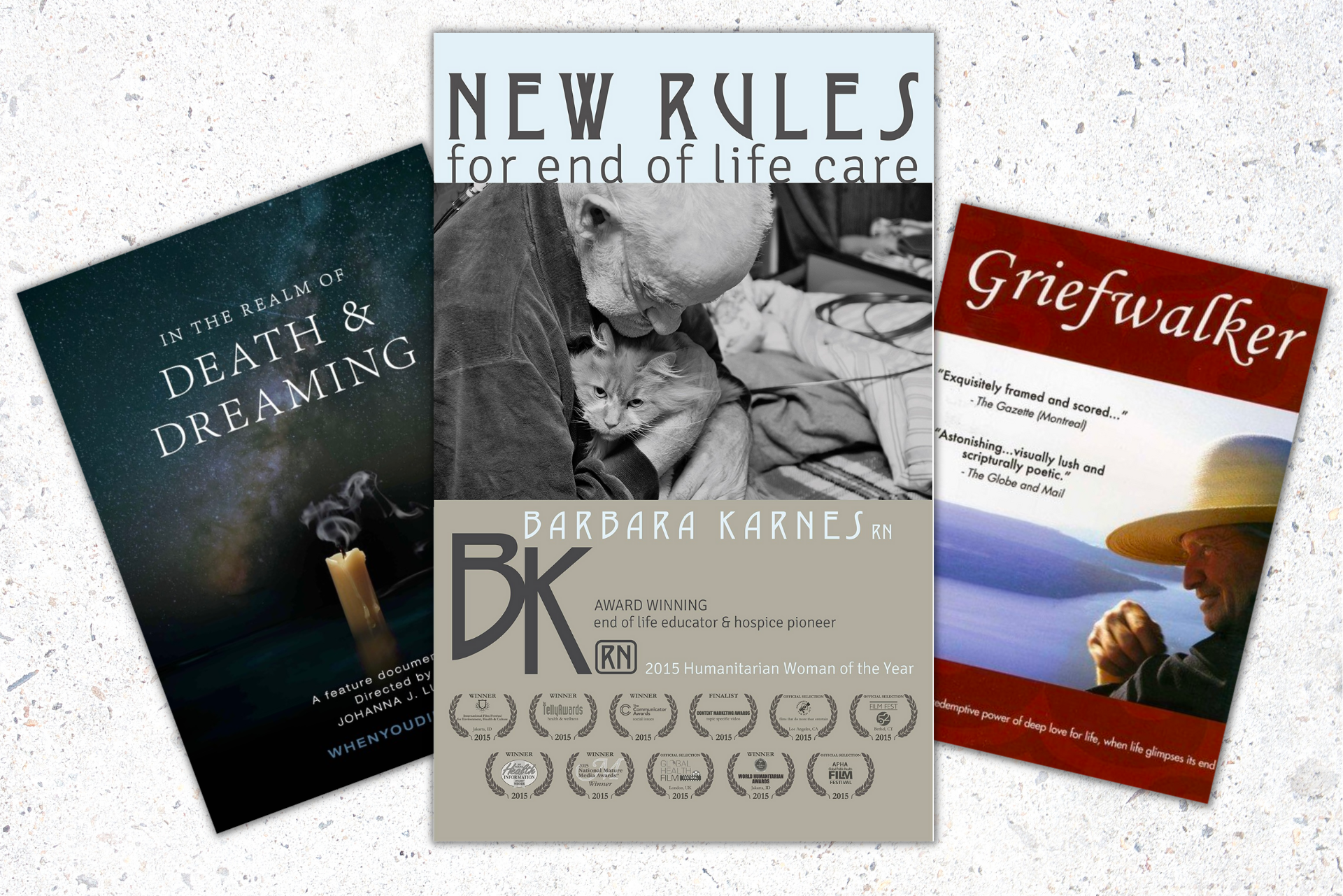 Films and Newsletters
Watch for Zoom Film Nights and read past newsletters.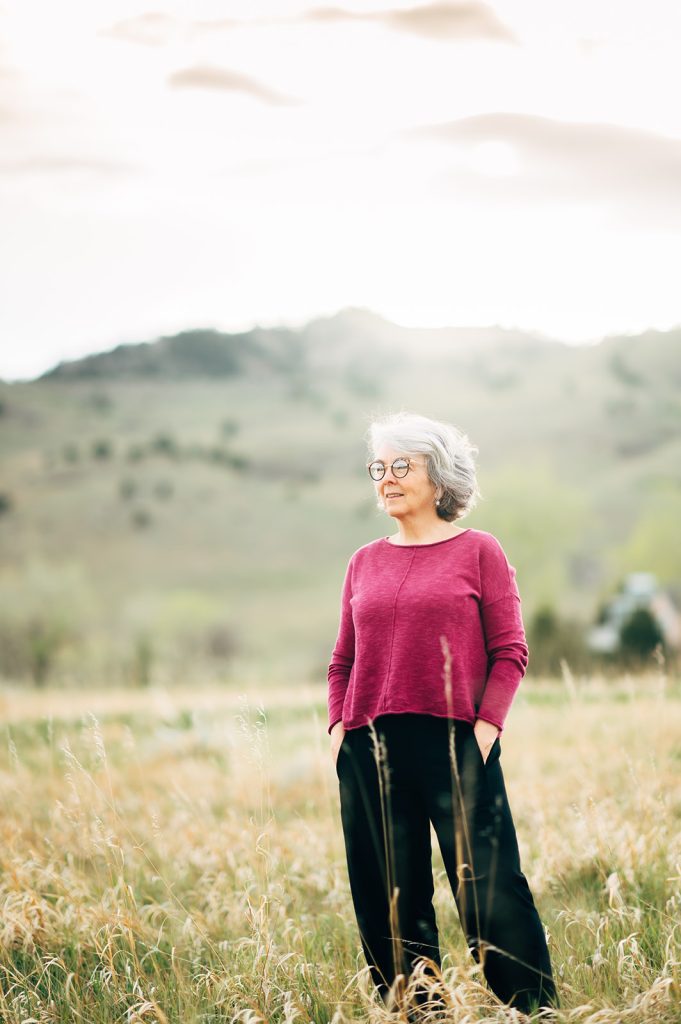 Even before the pandemic overturned what I thought of as "normal," I took a class about death, and I found that it changed the way I viewed life. I took another class after that one, surprised by how the discussions about dying seemed to open so much about living. A few more trainings down the road, and here I am —excited to be working with all kinds of people through Best Life Best Death, which features: 
Read on, because the fascinating truth is, when we think about our mortality — we find out what matters most and that changes how we live.
"People who are willing to contemplate their aging, vulnerability, and mortality often live better lives in old age and illness, and experience better deaths, than those who don't."
—Katy Butler, The Art of Dying Well
Check out the latest podcast episodes here: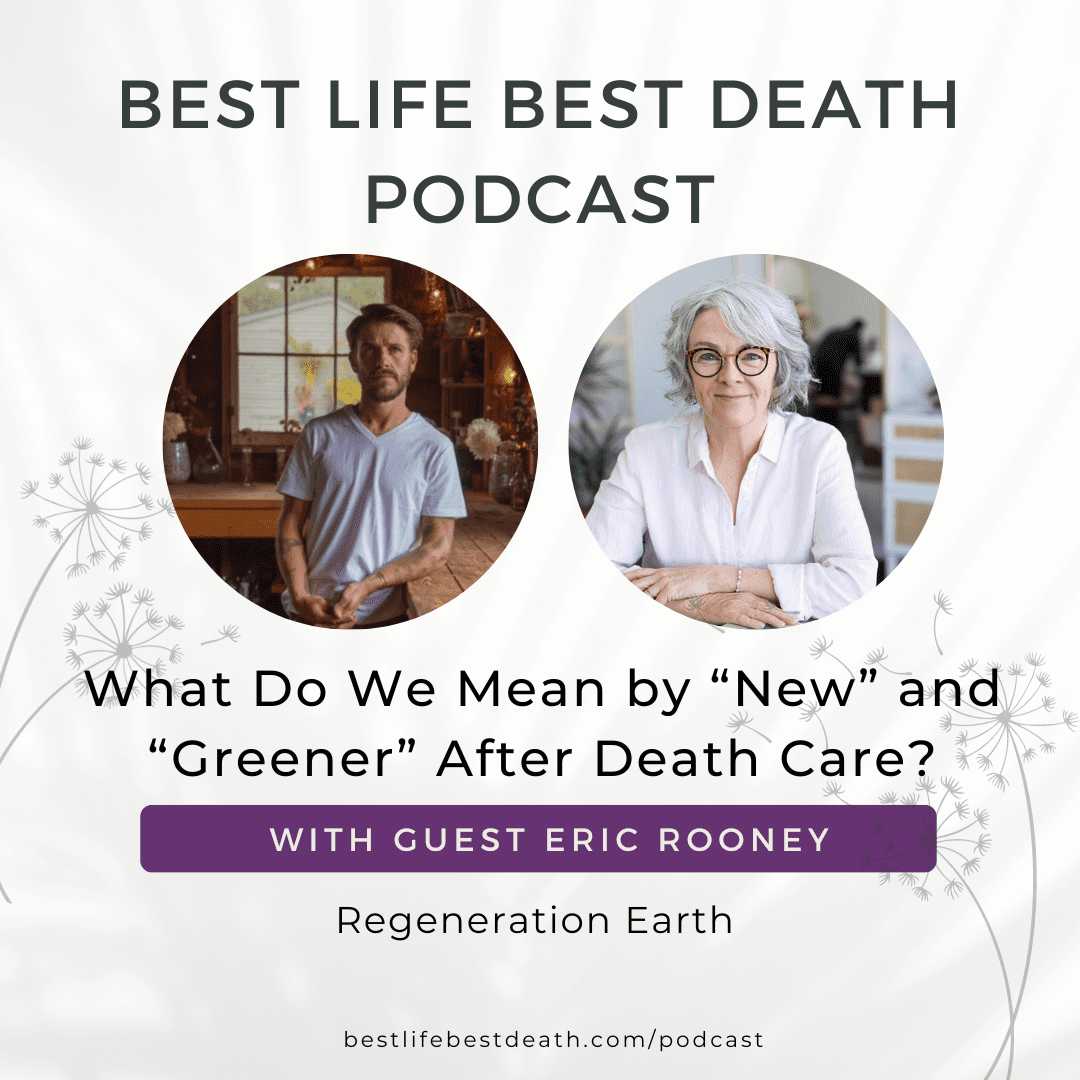 Eric Rooney and I talk about what it might mean to have a "greener" mindset about death, and how "natural…